About Us
2019-04-15
The seamless dialogue between the wind and light, perfect daylight breeze for the retired household
Brand Leader of Natural Sunlight and Ventilation First Metal Products Industrial Co., Ltd. (First Metal) was established in 2015. First Metal has been devoted to the R&D of eco-friendly construction materials combining natural sunlight and ventilation to deter global warming and provide a better living and stable environment. The basic requirement of a building is daylight and ventilation. However, it doesn't have creative breakthrough in construction materials or methods and all traditional products still have few disadvantages, e.g. water leakage, poor lighting, and heavy maintenance costs, that people always complains. First Metal integrates multiple functions together successfully. First Metal's Skylight Vent has obtained many patents in different countries, including an invention patent in U.S., and it's able to provide carbon emission reduction of buildings. At the same time, Skylight Vent provides people better environment for life and work. Also, we believe that First Metal is going to become a brand leader in this field.
Skylight Vent-Six features:
01

Natural Sunlight

02

Good Ventilation

03

Patented Leak-proof Design

04

Anti-Condensation

05

Modularized rapid assembly

06

Maintenance free
Electric energy consumption is getting higher and higher. We believe that power saving is more important than power generation. Skylight vent integrates multiple benefits to alter your impression of an uninsulated environment in various buildings and improve the entire environment.
Skylight Smoke Vent/Skylight Manhole Vent- high-end products provide the opening function:
These two high-end products provide the open function applied in various environments. The first product, Skylight Smoke Vent, offers daylight and ventilation in the normal situation, and it increases the ventilation area to help smoke to exhaust. That innovated design extremely changes the current eco-system. In addition, the second product, Skylight Manhole Vent, takes advantage of limit space to provide the natural sunlight, ventilation and a manhole that people can go in and go out. People are able to embrace sunlight and fresh air interior, and have a healthy house.
The roof revolution is coming for better life, work environment and the earth:
Skylight Vent has formed a new trend for the past four years in the construction field. First Metal has won The 17th Business Startup Awards in 2018. Skylight Vent series products also obtained Low Carbon Footprint Building Construction Certificate of Accreditation in 2019. Firs Metal will keep devoting to the research development of areas related to green products and environmental friendly building materials.
Awards / Certification / Property Insurance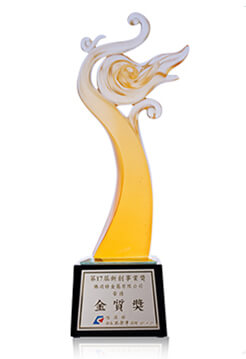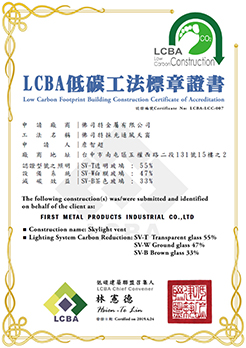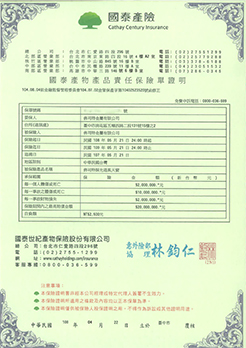 Patents